Pellicola di taglio vinile digitale per taglierina
Pellicola di taglio vinile digitale per taglierina Le serie sono pellicole viniliche calandrate di alta qualità, flessibili e lucide. Questo prodotto è ideale per cartelli, grafica e display che richiedono colori vivaci e durata all'esterno fino a 1-3 anni.
La combinazione di un film in PVC da 3,0 mil con adesivo acrilico permanente solvente e il nostro esclusivo HD Liner System si traduce in un taglio eccellente e una maggiore produttività per una vasta gamma di applicazioni.
segno del vinile che fa film per il plotter da taglio è consigliato per una vasta gamma di applicazioni promozionali a breve termine o licenze di ingegneria a lungo termine su supporti piatti.
Stiamo ancora producendo altri materiali pubblicitari , visione unidirezionale, vinile adesivo per stampa digitale , film laminato a freddo, vinile trasparente per trasferimento, vinile flurescente e pellicola luminosa ecc.
1)
vinili colorati
Informazioni sul prodotto:
-PVC spessore: 0,07 mm o 0,08 mm o 0,09 mm 0,10 mm ecc
-Glue: colla normale o colla più forte
- Carta da imballaggio: 120 g o 140 g
-Larghezza: 0,61m o 1,22m
-Colore rosso; Marrone; Grigio; Beige; Giallo; Arancia; Rosa; Lilla; Ciclamino; Blu; Verde; Teal; Bianca; Nero; Oro; Argento ecc
Item
Value or Conclusions
PVC Film
Composition
Monomeric glossy & matte PVC film,highly stabilized,calendared



Color
More than 30 (white/black/red/green...)
Thickness
80 microns (0.08 mm)+-5%
Weight (g/m2)
110 g+-2g / m2
Shrinking
<0.9%
Opaque
95%
Durability
2 years (in normal situations such as without pollution or direct sunshine irradiation)
Adhesives
Adhesive Type
White acrylic adhesives
UV resistance
Average
Temperature Range
-25oC ~ 85oC
Tack
Test while adhering to stainless steel, 550 N/m
Final Tack
Test while adhering to stainless, 700 N/m
Release Paper
Type
Single clay-coating silicone backing
Colour
White
Weight
120g/sqm+-5g
Thickness
140 microns (0.14 mm)
Storage Period
1 year (Storage temperature of 20 oC, relative humidity of 50~55%
Outdoor Durability
2 years (vertically hung)
Size
0.61/1.22m*50m,etc
Caratteristiche:
1) Buona resistenza agli agenti atmosferici per film e adesivi.
2) Sono disponibili superfici lucide o opache.
3) Molti diversi tipi di colore per la selezione.
4) Vita di 1-3 anni in applicazioni esterne.
Applicazione:
Segno interno / esterno ampiamente utilizzato, pubblicità promozionale temporanea e punto vendita.
1) Per segnali esterni a lungo termine, pannelli espositivi e display.
2) Etichette dei prodotti.
3) Foglio acrilico, scatola leggera, taglio computer.
4) Facile da tagliare qualsiasi lettera, logo o forma speciale tagliando il plotter.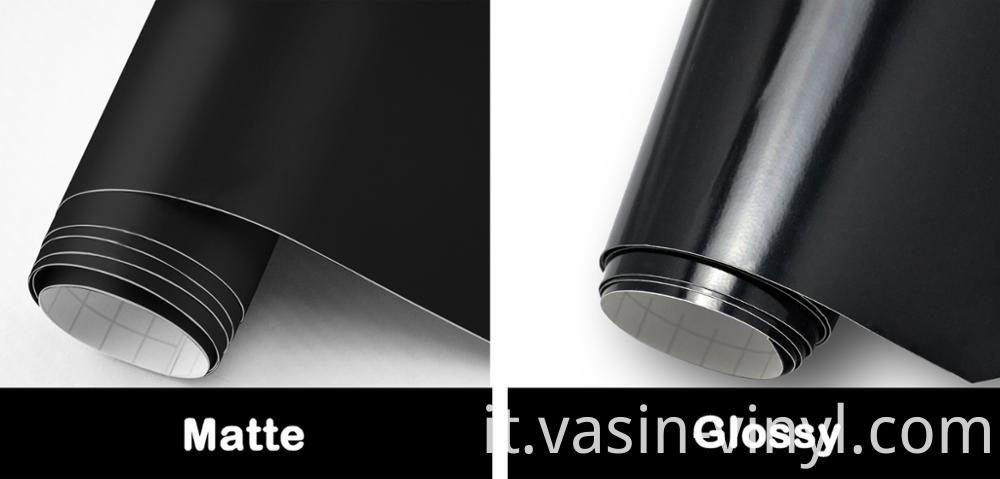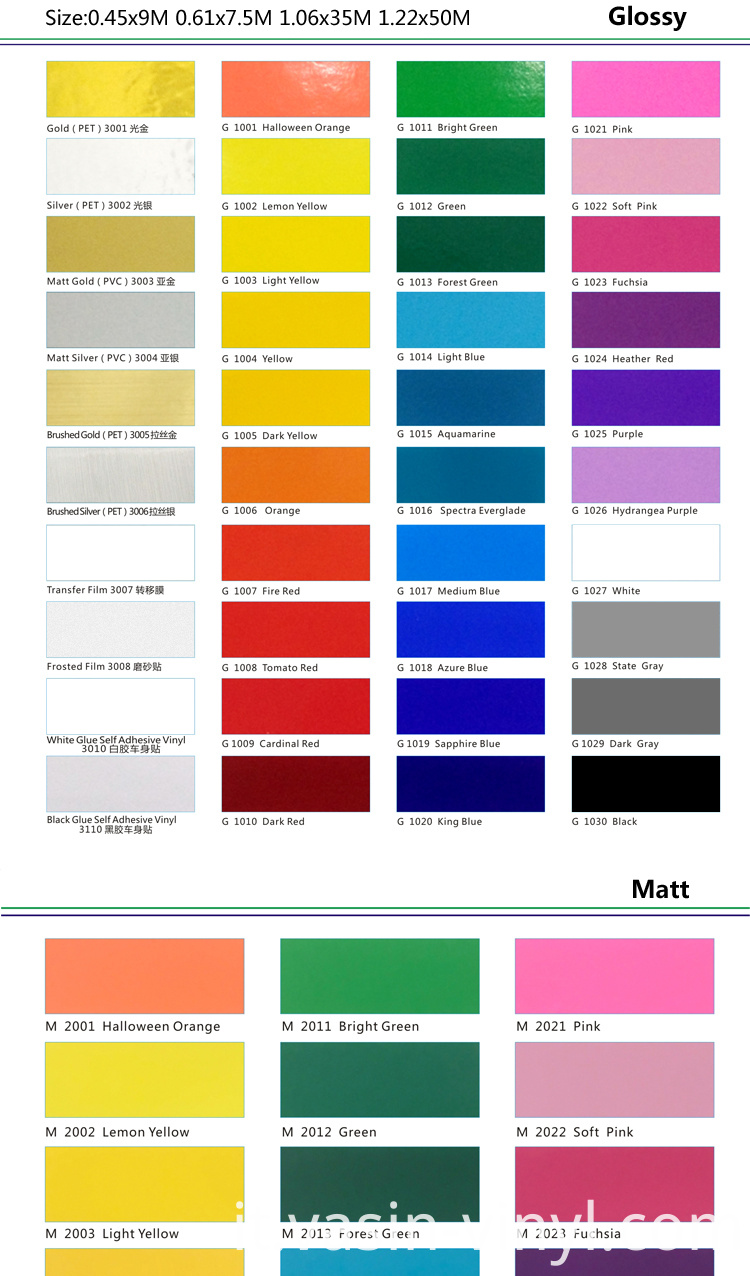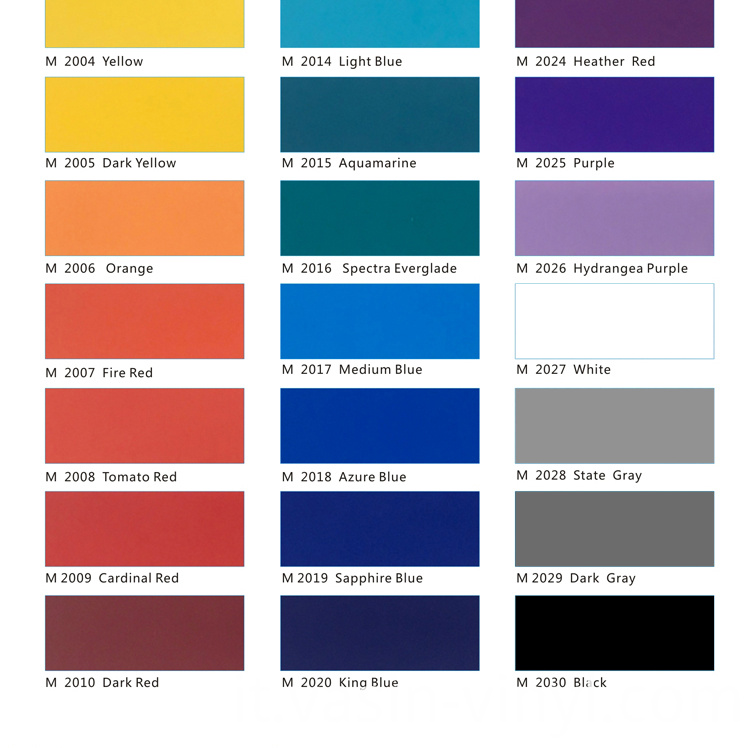 Elenco prodotti : Vinili pubblicitari > Taglio del vinile